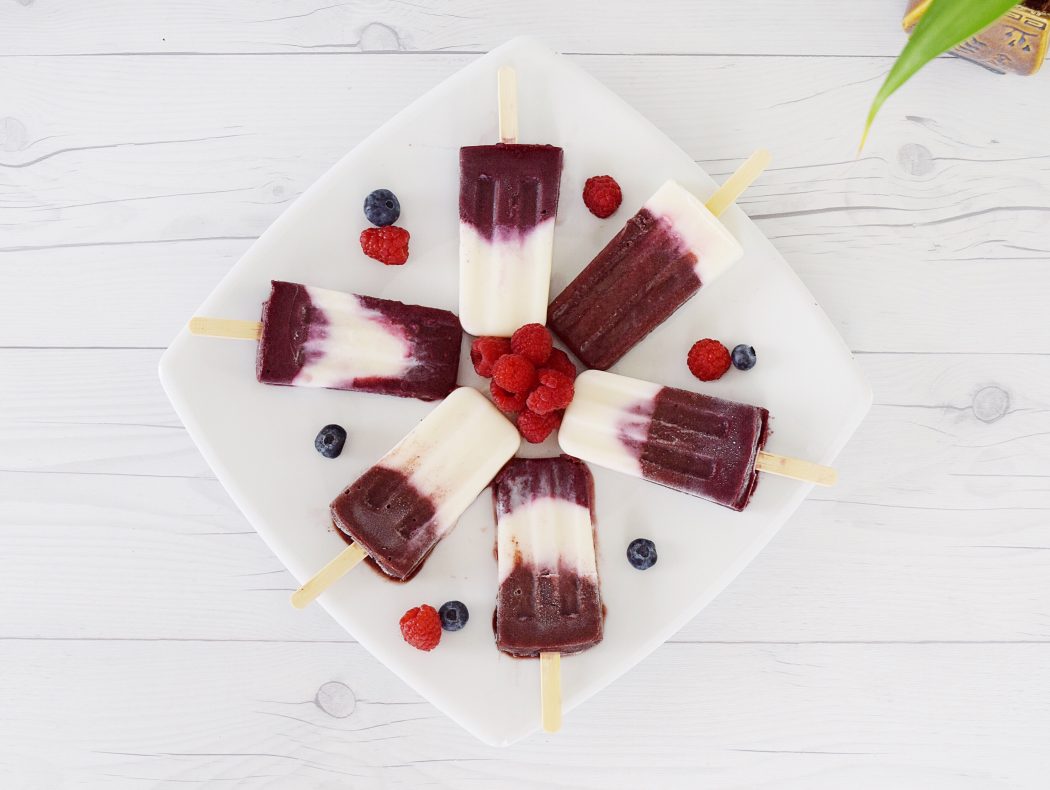 FOOD, LIFESTYLE, RECIPES /

August 10, 2016
Triple-Layer Yogurt Popsicles: Your New Summer Staple
Hey, Babes!
So, I made these dreamy triple-layer yogurt popsicles the other day and felt compelled to write a quick post about them.  The heat is absolutely raging here in Sacramento, so our household is desperately making every attempt to stay cool during these summer months.  One way we like to do so is with popsicles.  Of course, I always try to find the healthiest version of some sort of juice pop at the grocery store, but I thought why not make some at home with only the best ingredients.  I decided to try a recipe from one of my favorite Instagram accounts that I love to stalk: @sheloveseating.  I purchased her Blissfully Vegan Cookbook which is filled with all sorts of creative vegan yummy-ness.  It is also super inexpensive!
These may be the cutest little pops that you ever did see.  Am I right?  Not only that, they are super easy to make.  Only a handful of healthy ingredients pureed, frozen into popsicles molds and voila.  Sounds pretty simple, because it is!  Oh, and they were a huge hit at my house! Super delish! Husband & son approved!
---
TRIPLE-LAYER YOGURT POPSICLES
Ingredients (makes 6)
3/4 cup frozen blueberries
3/4 cup frozen cherries
3 ripe bananas (with brown spots)
3/4 cup unsweetened plain yogurt
1/2 tsp ground vanilla
liquid sweetener to taste
Instructions
You will need three mixing bowls.  In the first bowl mix yogurt with liquid sweetener to taste. I used maple syrup, but you can use date syrup, rice syrup, stevia drops or whatever you prefer.
In the second bowl, puree frozen blueberries with 1 and 1/2 banana.
In the third bowl, puree frozen cherries with ground vanilla and 1 and 1/2 banana.
Next, fill up your popsicle molds with three, two or just one layer of your flavors and freeze overnight.
---
I'm excited to try out some of the other incredible, healthy recipes in this cookbook.  I think I may start with the brownies or the coconut lemon cookies (the sweet tooth is real) or maybe even the semolina gnocchi.  Although I am not a vegan, I do follow a mostly plant-based diet, indulging in seafood maybe once or twice during the week (pescatarian, anyone?)  I'm always up for new, delicious recipes to try out.
If you want to try out this recipe and many others that are innovative, healthy and delicious, you can purchase the Blissfully Vegan Cookbook for just about the cost of a coffee.  I do highly recommend it, and I do not think that you will be disappointed, especially if you have little ones.  I know the struggle to make sure that we are nourishing our families with the most healthful ingredients.  These triple-layer yogurt popsicles are sure to keep your mind at ease and the tummies happy!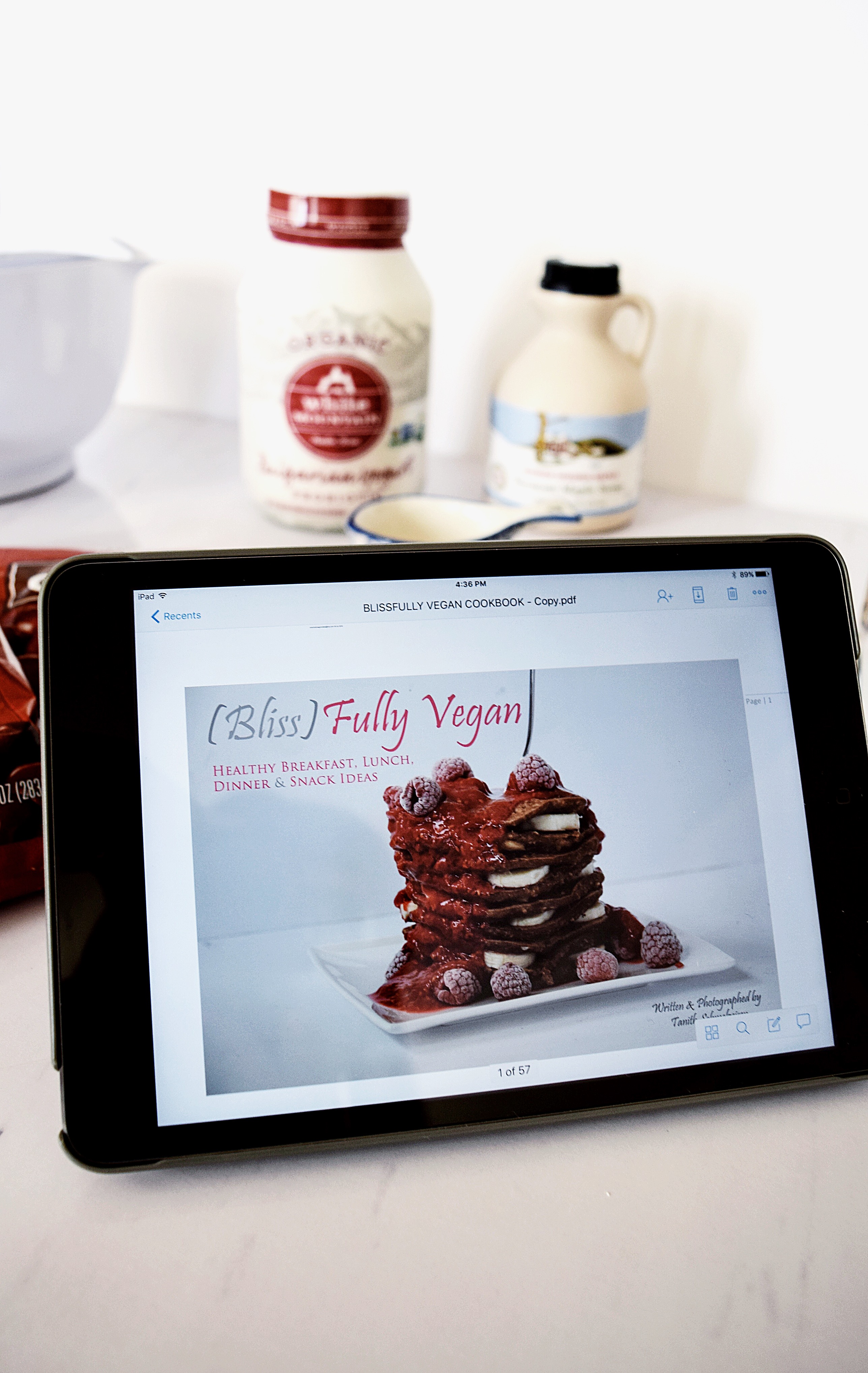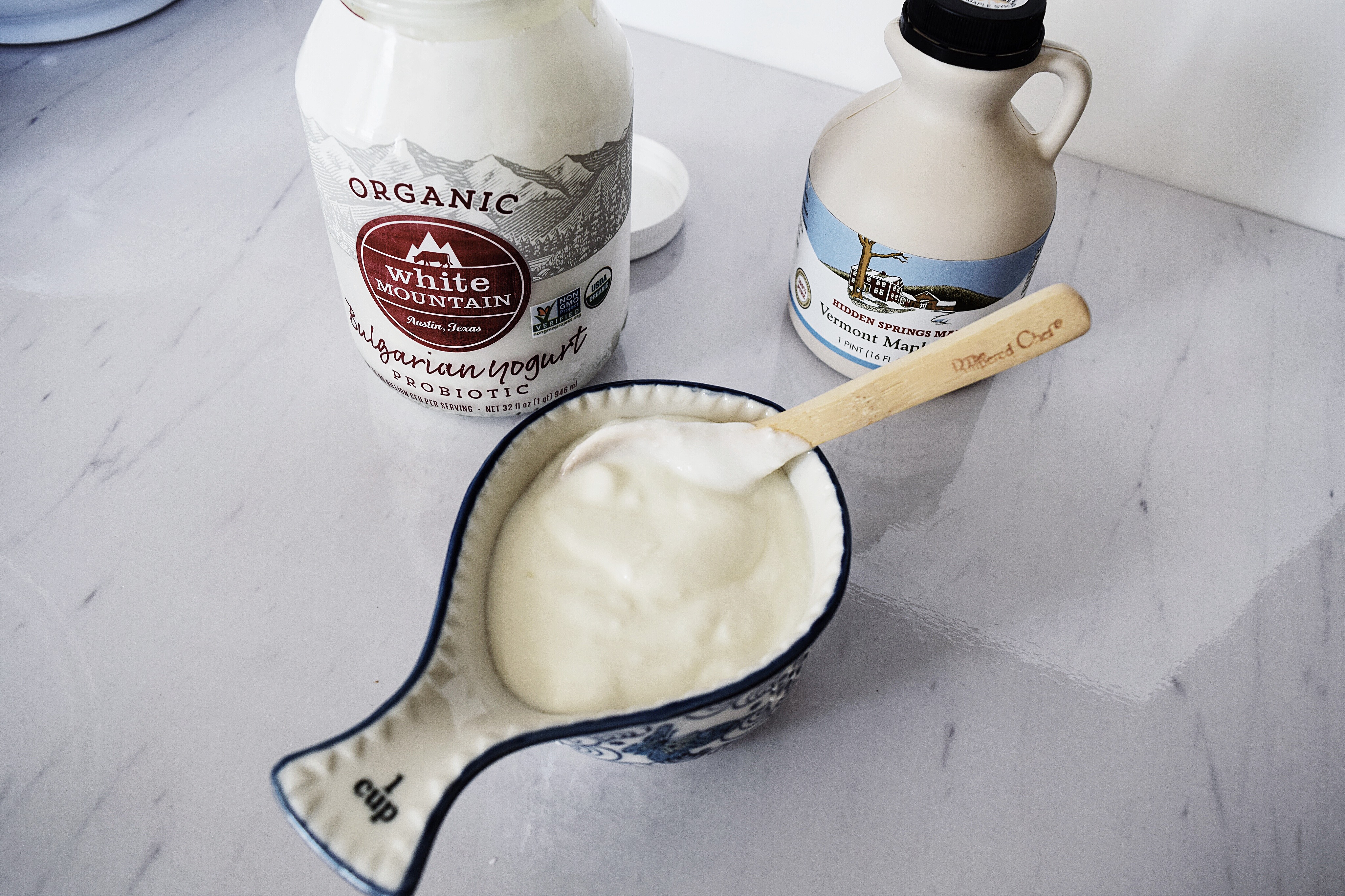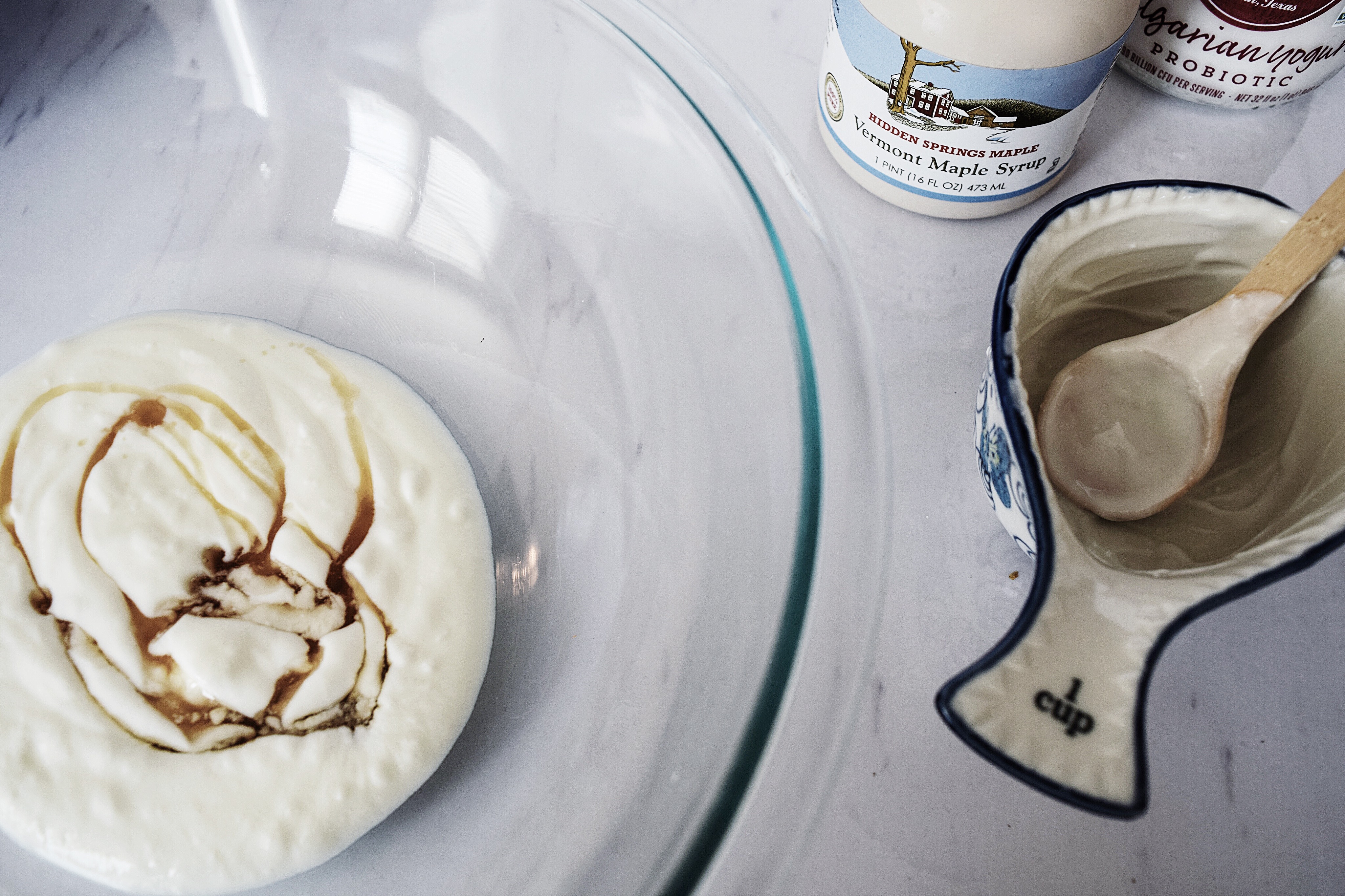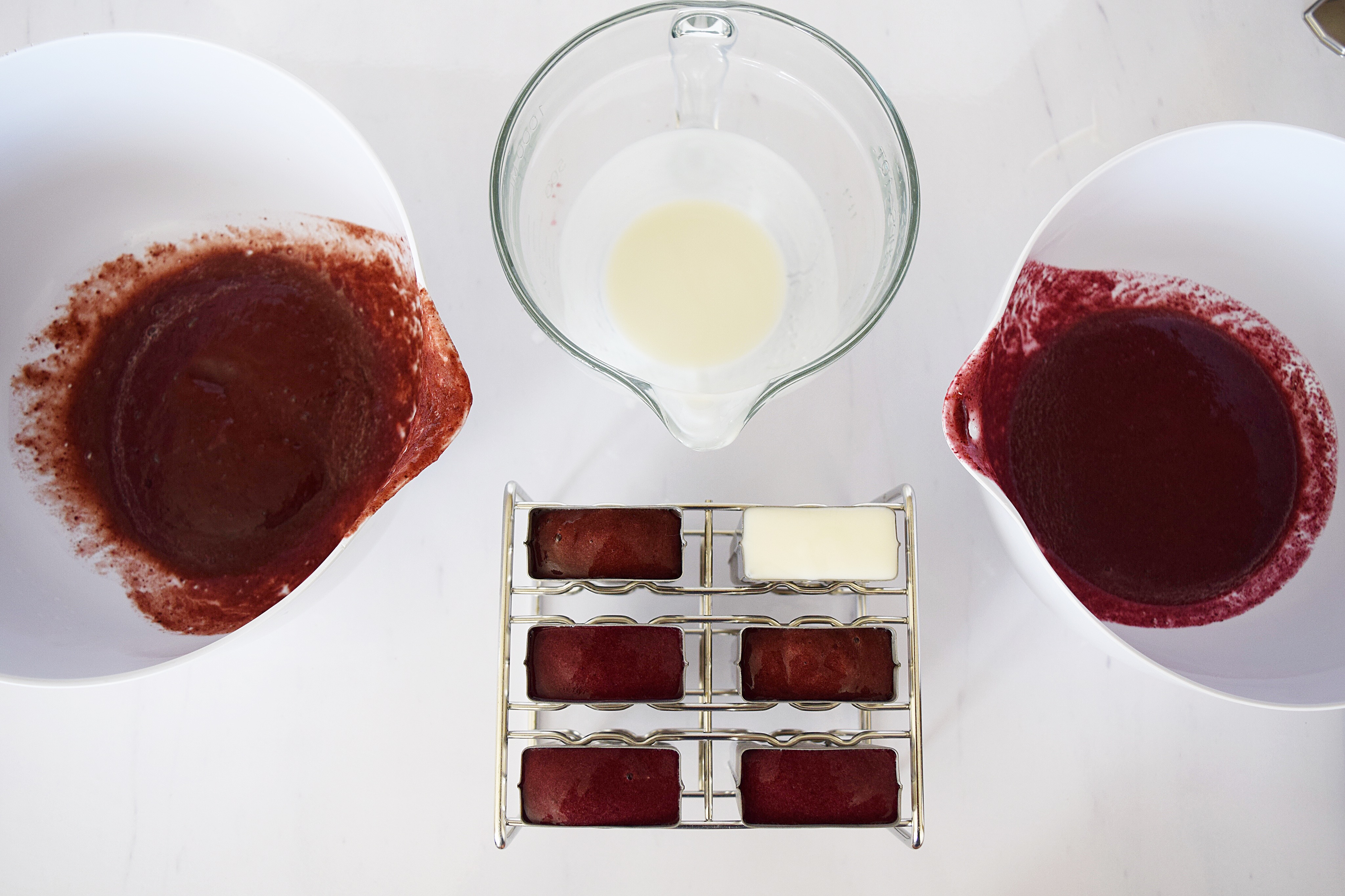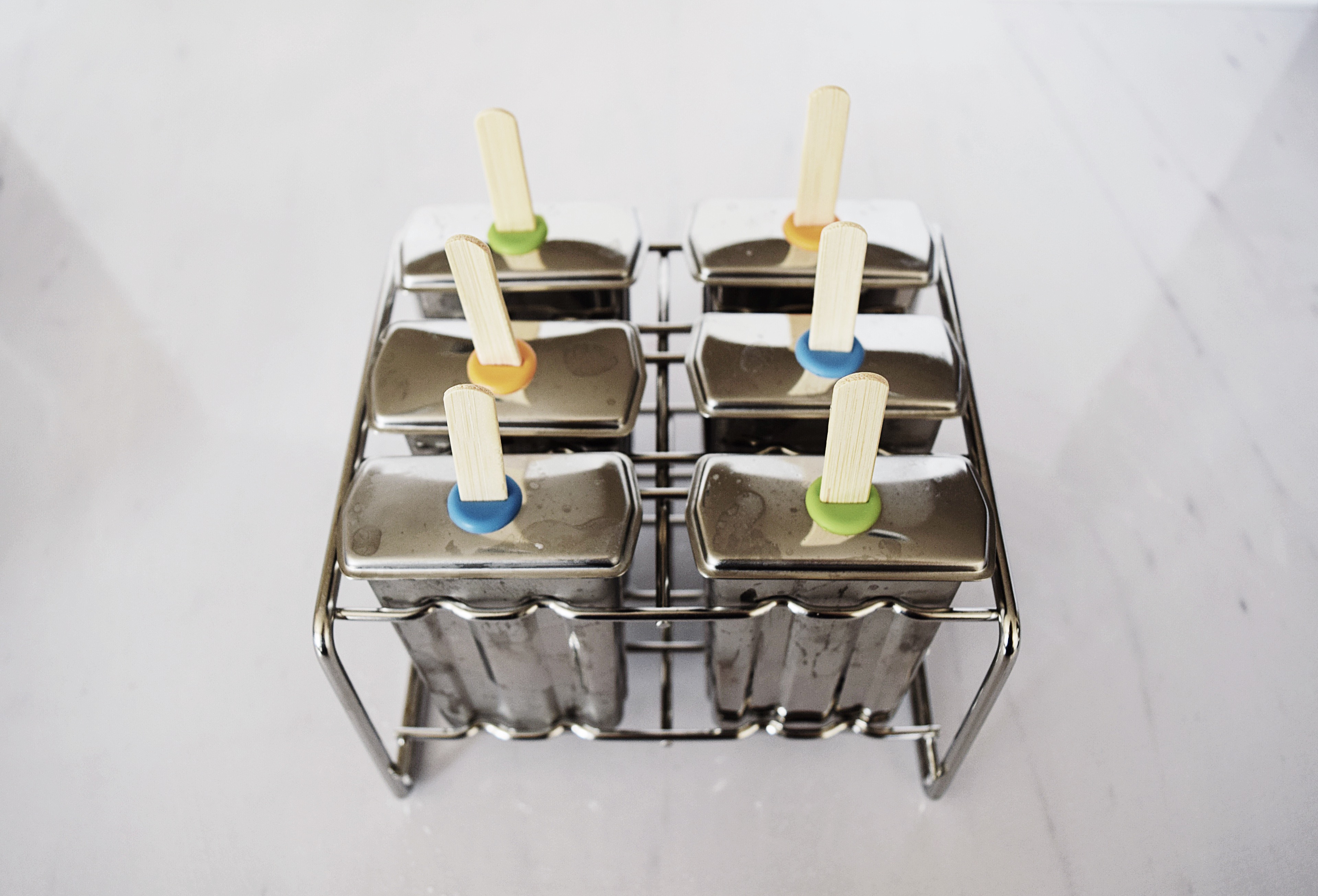 Hope you LOVE them as much as we do!
Leave some homemade popsicle ideas below!!!  I need to add to my collection!
Happy Hump Day!
Christina XOXO