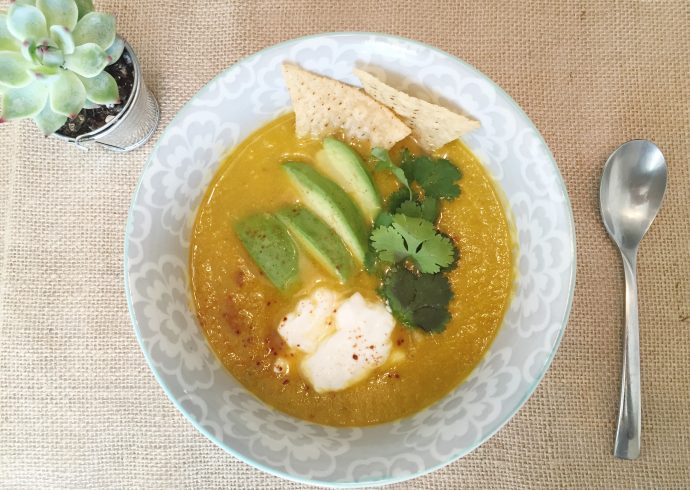 FOOD, LIFESTYLE, RECIPES /

August 23, 2017
THIS EASY, HEALTHY 5-MINUTE TORTILLA SOUP WILL CHANGE YOUR LIFE, NO REALLY!

Oh, where to begin?
Let's face it; it's not always easy to find dinner options that are both quick & healthy, much less ready to be served in 5 minutes!
I truly adore everything about this tortilla soup!  The fact that it's packed with vegetables (translation: it's chock-full of vitamins) is a major added bonus!
There are two versions: vegetarian & chicken.  If you are adding chicken, you will need to boil the chicken for about 15 minutes which will increase the cooking time to 20 minutes, but even dinner in 20 minutes is every girl's dream.  I actually make both.  I don't eat most meats (only fish), and my hubby & son eat it all, so they prefer the chicken version for the added protein.
Did I mention that there is not a lot of cooking going on either?  You basically only have to boil water!  Um…SOLD!
I was inspired to create my own version of a recipe that I tried from Blenditup's Southwest Spice Blend.  Instead of using their spice blend, I added my own veggies and spices.  Nothing beats organic, fresh ingredients!  Absolutely nothing!
The cooking is seriously kept to a minimum by breaking out a high-powered blender.  I use a Vitamix, and it gets the job done beautifully!   Any high-powered blender or food processor will do the trick.
Throw it all in the blender & voila…Dinner is served!
OH! Almost forgot the most important part: It's super DELISH!!!!
Need I rave more?
Actually, I probably could, but I know we all have to get on with our lives.
You have to try this recipe! It's so easy!  How could you not?
---
HEALTHY 5-MINUTE TORTILLA SOUP
Serving Size:  2 bowls
Ingredients:
2 cups water
1 veggie bouillon cube
1 carrot
1 celery
1 tomato
1/4 green bell pepper
1/2 yellow chile pepper
1/8 yellow onion
1 clove garlic
cilantro
3/4 tsp salt
1/2 tsp garlic powder
1/2 tsp onion powder
1/2 tsp cumin
tortilla chips
1/2 chicken breast (optional)
avocado (optional)
Greek yogurt (optional)
chile powder (optional)
---
Instructions:
If making the chicken version, boil chicken breast until cooked thoroughly, approximately 15 minutes.
Boil water.
In high-powered blender or food processor: combine boiled water, veggie bouillon, carrot, celery, tomato, peppers, onion, garlic, salt, garlic powder, onion powder, and cumin on high speed for about 1 minutes or blended.
Add a very large handful or 2 of tortilla chips,  a decent pinch of fresh cilantro and chicken (optional) and mix for 5-15 seconds depending on desired consistency.
Top with avocado, Greek yogurt, cilantro sprigs, and a sprinkle of chile powder.
Serve with extra chips for dipping, if desired.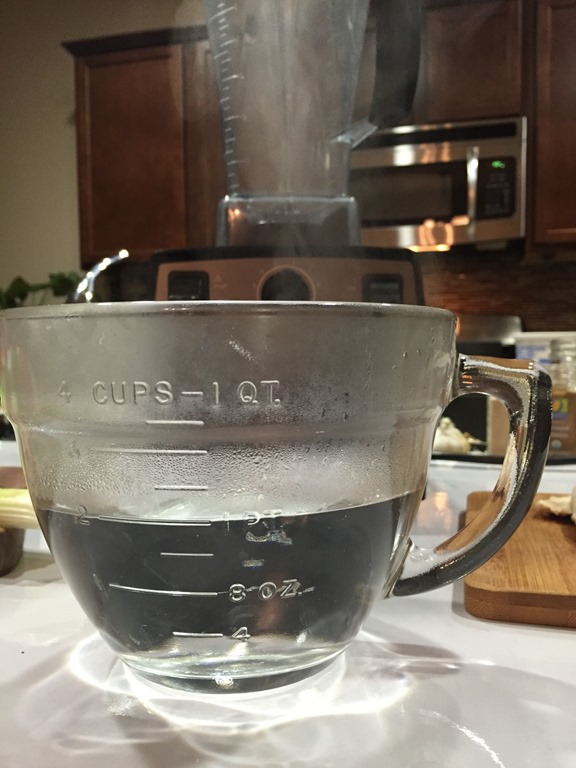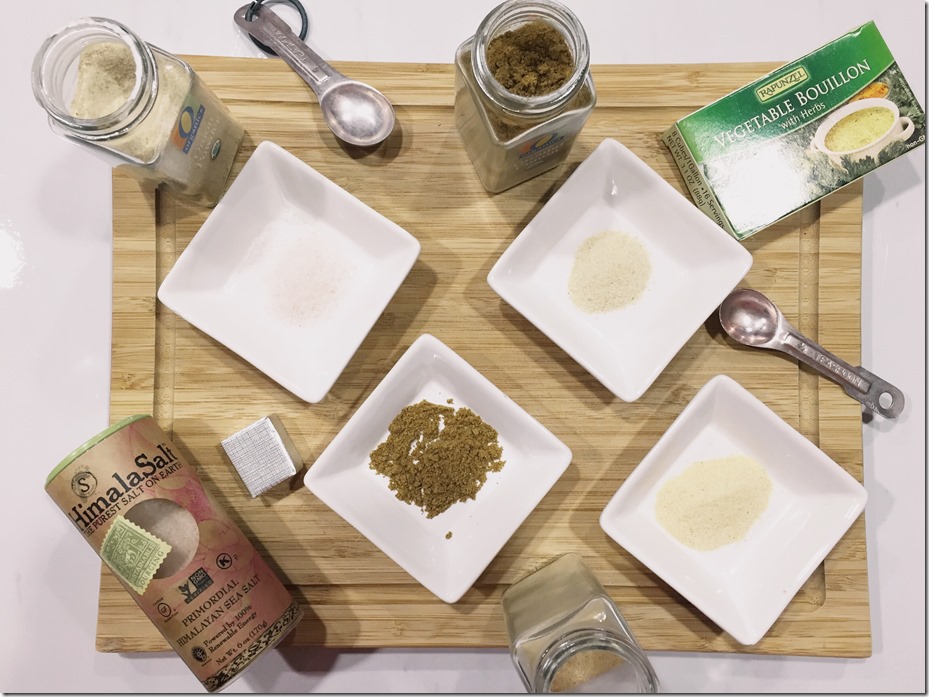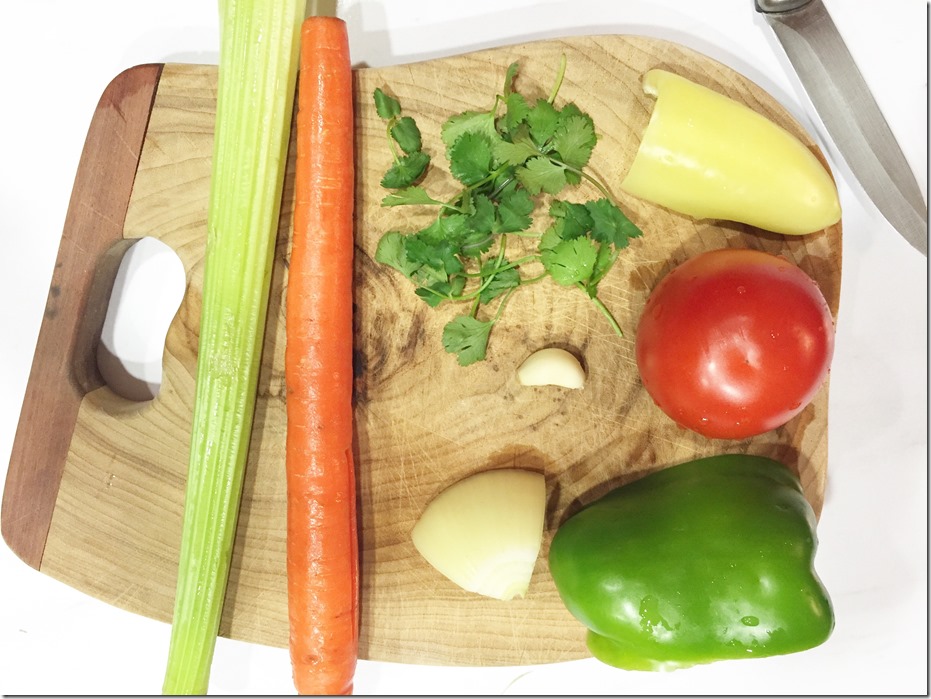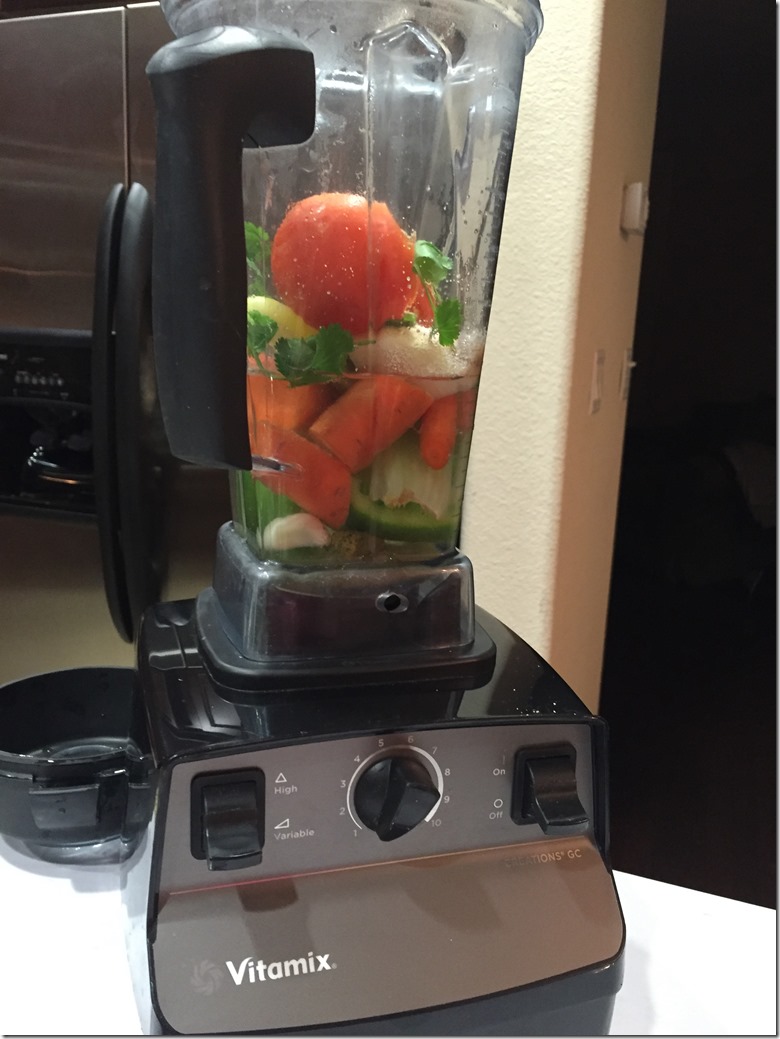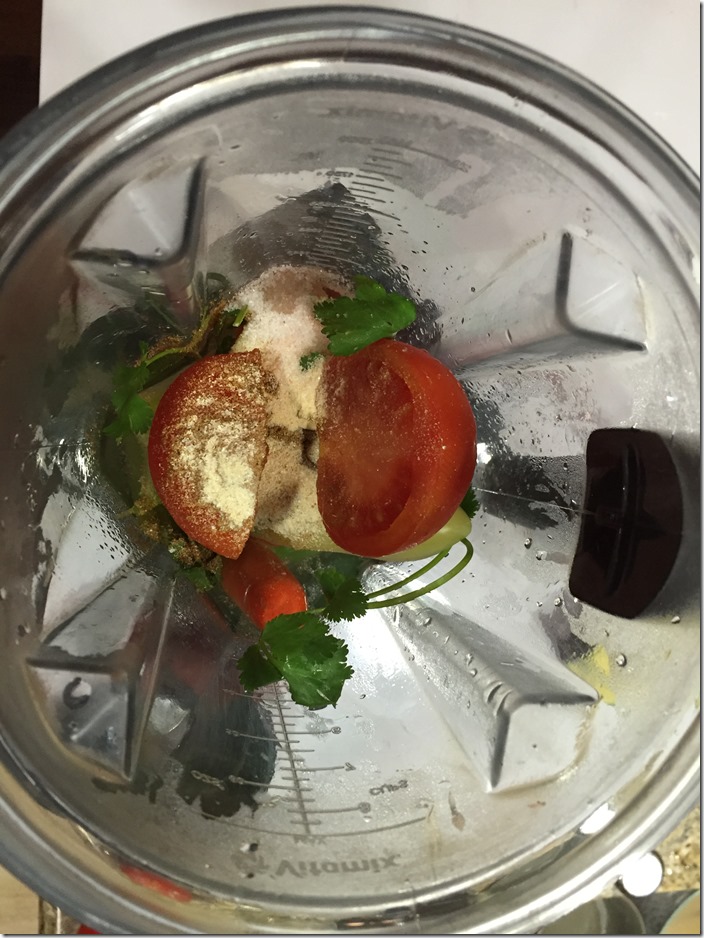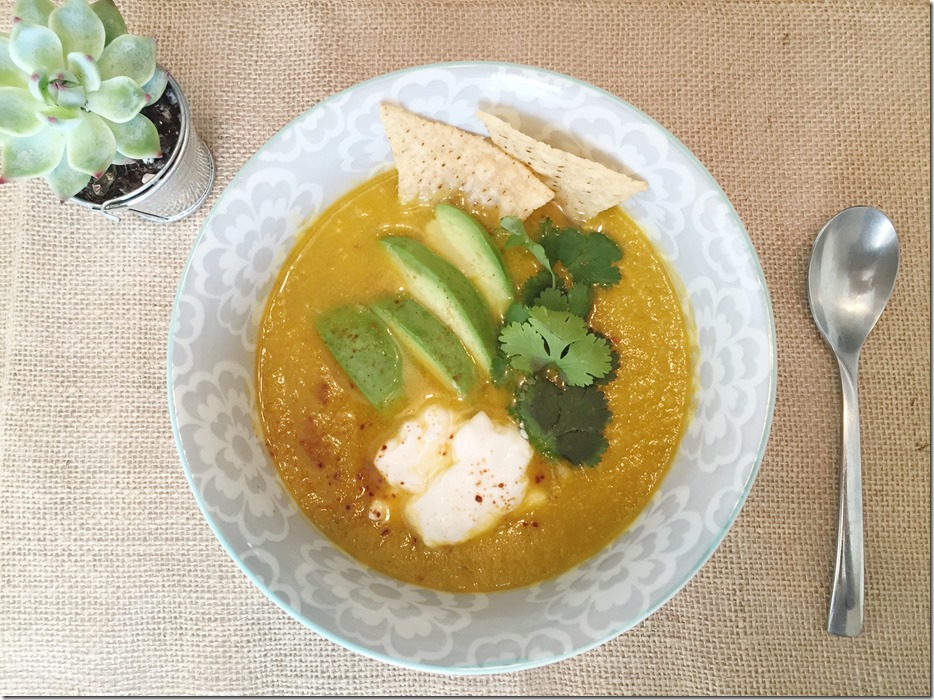 Enjoy!
Leave a comment below if you love it as much as I do!
XO
Christina