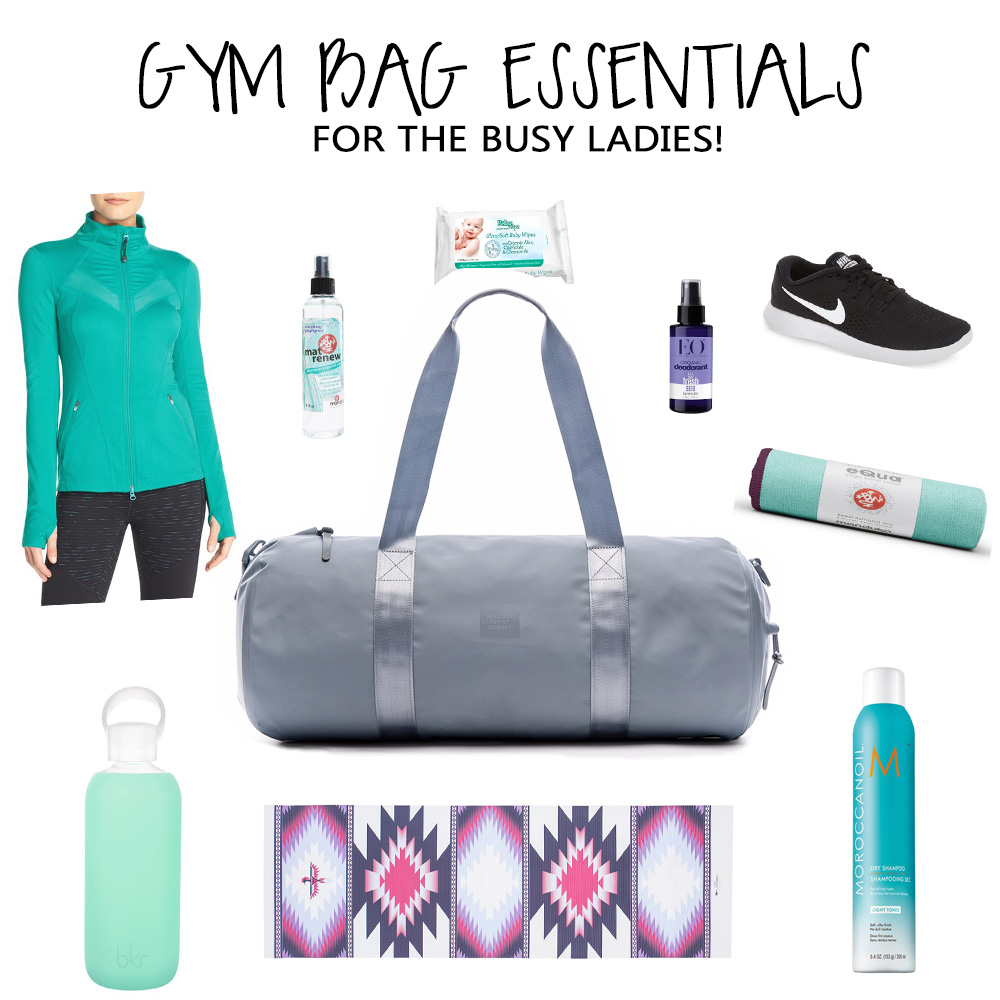 FITNESS, LIFESTYLE, YOGA /

August 22, 2017
GYM BAG ESSENTIALS: WHAT YOU NEED IN YOUR BAG AT ALL TIMES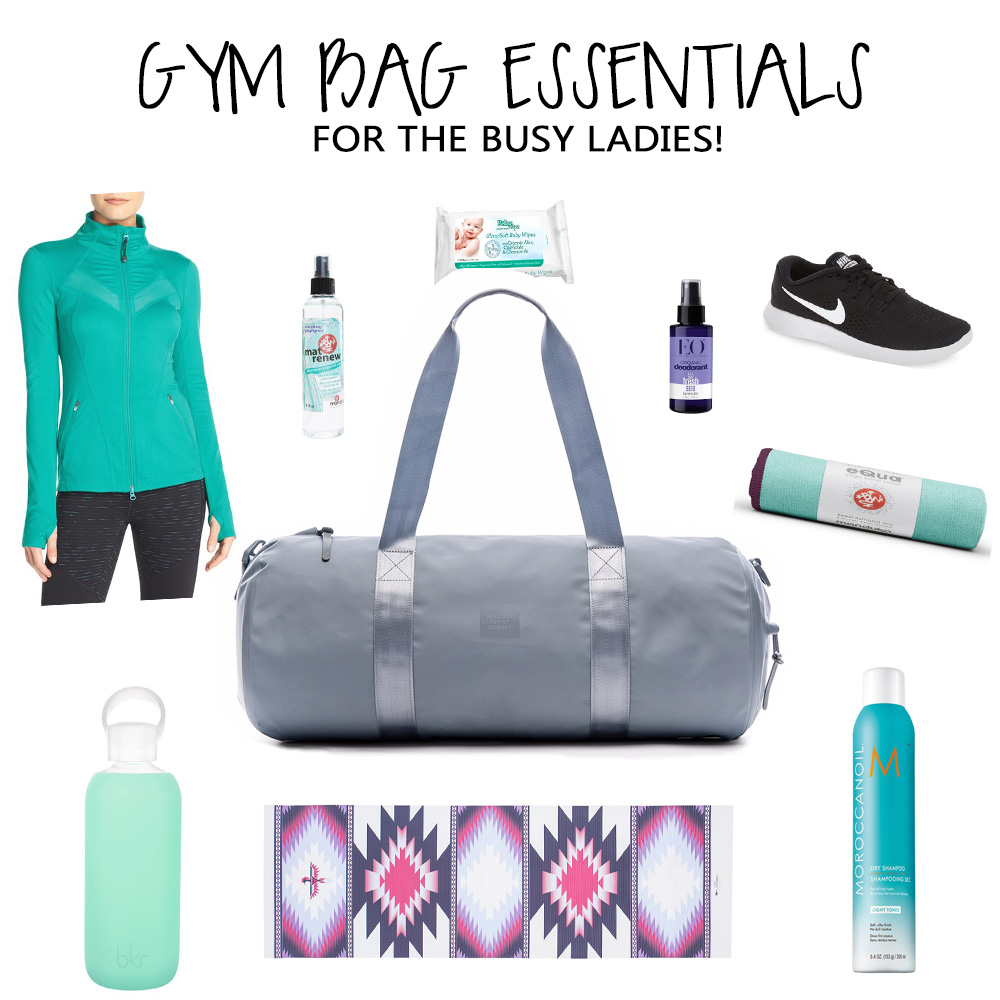 Hello Beautiful People,
Can you believe it's already August? Summer is in full effect, and it's a love/hate relationship for me!  This blazing mid-summer heat can be pretty brutal!  It can also contribute to a major lack of motivation, especially when it comes to getting your sweat on.  It's pretty hard for me to think about getting a workout in when it's a whopping 106 degrees outside. We've got to fit the workout in at some point during the day, right? Well, at least most days we do.  So, why not make life easier on yourself?  You can do so by always keeping your gym bag fully stocked with these essentials:
NIKE 'Free RN' Running Shoe– The summer months here in the Sacramento area keep me in sandals or flip flops pretty much at all times.  By keeping your sneakers in your gym bag, you will cut the risk of arriving at your workout sesh sans shoes.  I know I've had to skip a few workout sessions because I forgot my shoes!  Super annoying!
EO Organic Deodorant Spray– Keeping spray deodorant in your bag is the way to go because you don't have to worry about it melting.  I happen to love this one in particular which I recently wrote about.  Check out this article to find out why.
Manduka 'eQua' Hand Towel– I always bring a towel with me.  You never know, I may drop in for a yoga or pilates class that do not have towels provided.
Moroccanoil Dry Shampoo– Dry shampoo may just save your life if you have somewhere to be after your workout and not enough time to wash, dry & style your hair.  This brand smells delightful!
La Vie Boheme Yoga Phoenix Yoga Mat– I always have my own mat, because using a public mat feels invasive! This one is cutest little yoga mat you ever did see.  This brand makes a ton of cute mats.  Namaste!
bkr Glass Water Bottle– I'm all about the glass bottles. Plastic bottles are sketchy because they can leach harmful toxins into the water.  They make BPA-free bottles, but I don't care for them because they have "plastic-y" taste.  I also don't like the stainless steel bottles because, to me, they taste like metal.  This glass bottle has a silicone wrap to protect it from breaking and comes in a plethora of cute colors.
Zella Enamor Jacket– Keeping a jacket in the bag is a given.  You may not always need it, but when you do, YOU DO!
Manduka Mat Renewal Wash– It's always a good idea to keep things clean, especially when you have been sweating all over them!  Invest!
Babyspa Organic Baby Wipes– Wipes come in handy if you plan to shower when you get home.  You can freshen up in a couple of seconds and not have to worry about walking past and offending anyone! (That's never okay!)  Honestly, it's better to use them rather than not!
Hershel Supply Co. Gym Bag– If you're in need of a new gym bag, check out this super cute silver gem.  It's minimalist design and perfect size make it a winner!  They also have them in other colors!
So there you have it.  We all prefer our days to be as seamless as possible and for everything to go off without a hitch.  Being prepared does that!  You will be doing yourself a favor by keeping these basics packed in your gym bag for use at any time.  That way you won't give yourself too much time to think about the workout by having to "prepare" for it.  Because when we start thinking, we can actually talk ourselves out of it.  Trust me; I'm guilty! The easier, the better! Just throw on some gym clothes, grab your bag and off you go.  Just.  Like.  That.
Thoughts?  Any essentials that I left out?  What else can I throw in my bag?
Let me know in the comments!
Hope you are enjoying the summer!
Stay cool!  Eat watermelon!
Christina XOXO