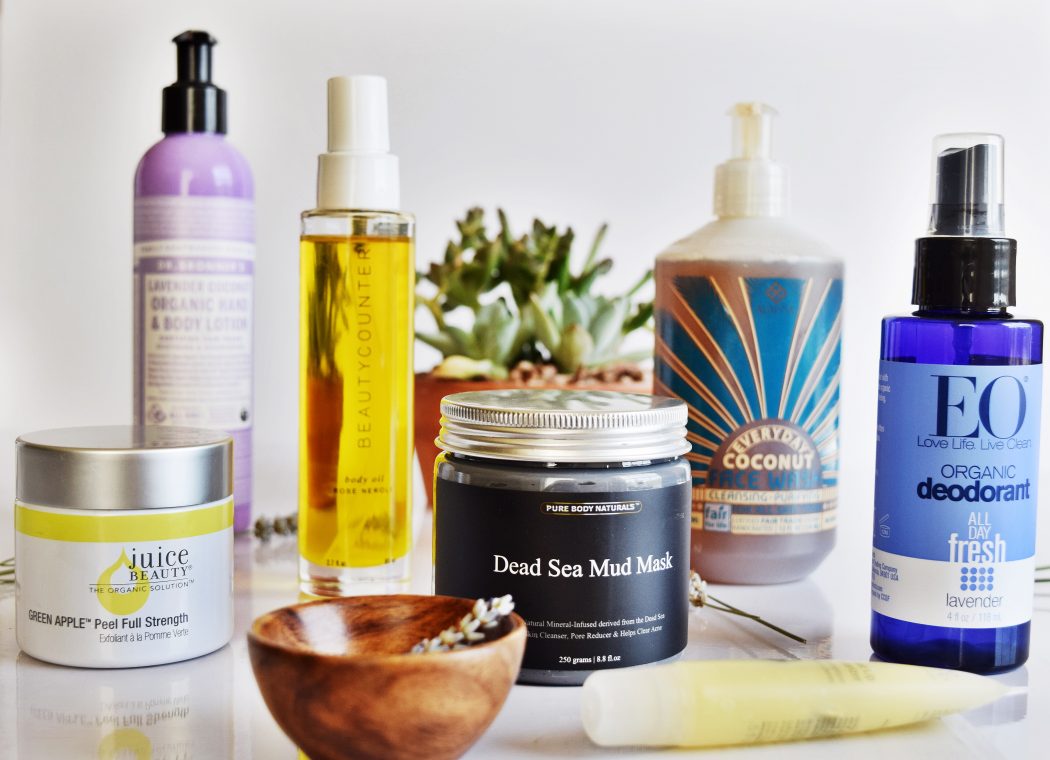 BEAUTY, LIFESTYLE, WELLNESS /

August 17, 2017
7 NATURAL BATH & BEAUTY PRODUCTS THAT WE ARE LOVING RIGHT NOW!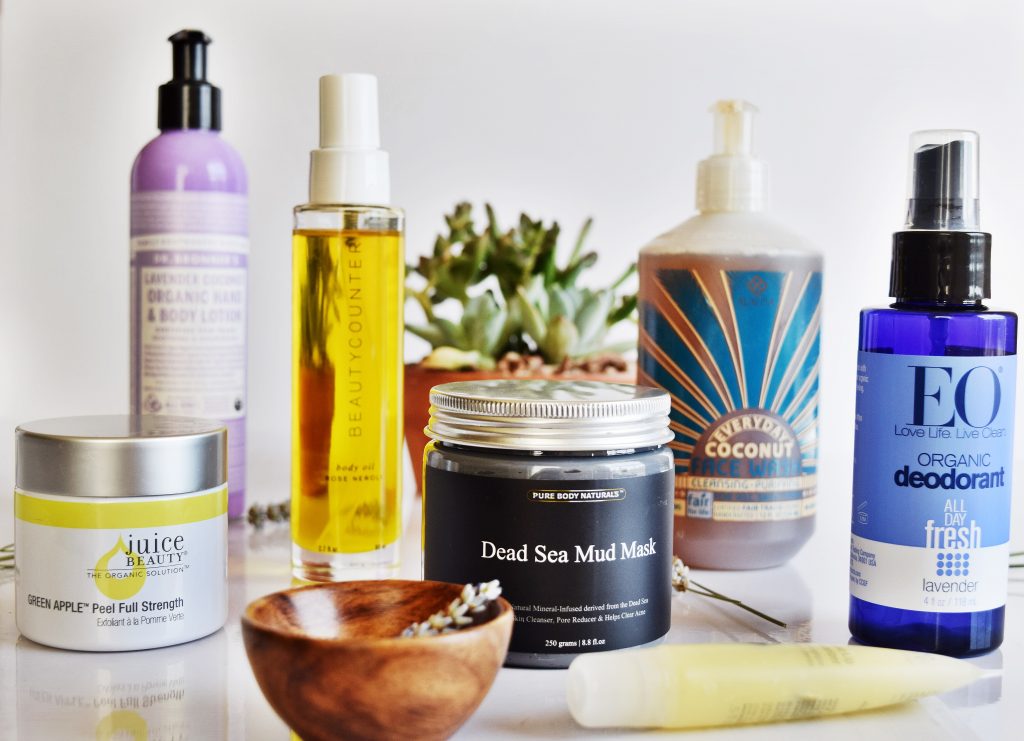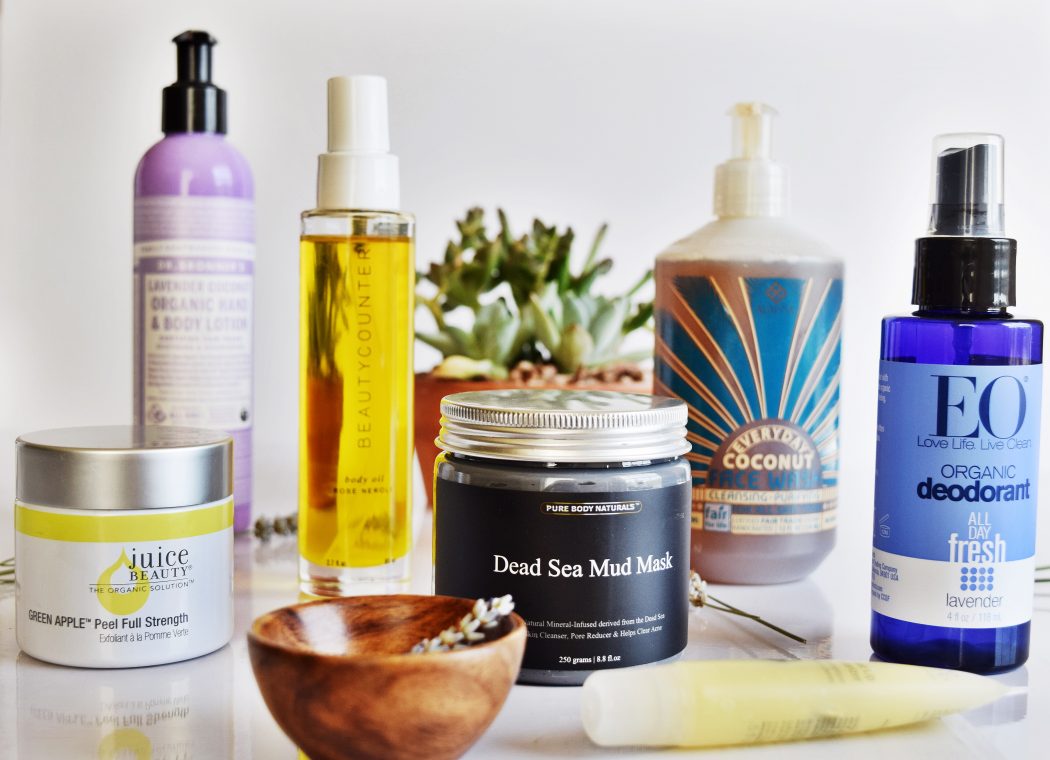 If you're not using natural products on your skin, you may want to give it some serious thought.
Why? You ask?
Our skin is our largest organ and can be a direct route to our bloodstream through absorption.  The truth is, we can either smother it with scary, harsh, toxic chemicals or cover it in vitamins, minerals, and powerful antioxidants.  If you put it that way, I'll take the latter, please!  I'll admit, I do obsess over ingredients, and when there is a bunch of crap that I can't even pronounce, that doesn't sound like plants, I'm instantly turned off.
Aside from finding amazing foods for my skin, I am also super conscious of the companies that I buy from.  There is a major sense of fulfillment that comes with supporting ethically superior companies. I love companies that care!   You know, the companies that use recycled materials, do not test on animals, support fair trade, and that partner with other companies that are doing all sorts of things to make a difference.  These inexpensive purchases may not seem like much, but trust me, our support can help to change the world, one small purchase at a time!
With that said, these are my current NATURAL BATH & BEAUTY LOVES:
Pure Body Naturals Dead Sea Mud Mask – This one is a winner!  It has a high concentration of sodium & magnesium which fight against acne.  The thick consistency of mud will pull out oils and toxins from your skin leaving it soft, flawless, and perfectly glowing.  Plus, they offer a money back guarantee, so you have nothing to lose!
Alaffia Everyday Coconut Face Wash – I have oily skin and only use gel cleansers.  This one is perfect.  It cleanses without stripping moisture or leaving a film, and it is super inexpensive! Love it!  Alaffia is a company that I respect because of it's strong commitment to improving the world.
Dr. Bronner's Lavender Coconut Organic Hand & Body Lotion – Two words: Truly amazing! It is a light, non-sticky substance that absorbs into the skin beautifully with a very subtle, fresh scent.  Should be named: The Perfect Lotion.
BeautyCounter Body Oil – I fell in love with this little gem which was included in a monthly beauty box that I used to subscribe to.  The Rose Neroli scented oil is loaded with superpower nutrients that include a plethora of organic oils including jojoba, argan, and grapeseed to name a few.  Your skin will reap the benefits of increased firmness and elasticity in no time! NOTE: The Rose Neroli scent seems to have been replaced by Citrus Rosemary, which I cannot wait to try!
EO Organic Deodorant, Lavender – This is probably my favorite product on the list.  It's light, refreshing, and made with only a handful of  ingredients which are non-toxic. If you are still using antiperspirant with aluminum, please STOP! NOW!  I lost my mother to breast cancer recently, and the fact that this heinous disease is even potentially linked to the ingredients in most antiperspirants/deodorants is enough for me to run for the hills.  Fast!
Juice Beauty Green Apple Peel– I'm all about exfoliation. This little number is a dream.  When used a couple of times a week, this organic alpha and beta hydroxy acid peel helps to reduce the appearance of fine lines and hyperpigmentation.  Yes, please!
Juice Beauty Organic Lip Moisturizer– I have a ton of Juice Beauty products. Their products are certified organic and made with quality ingredients, making it one of my favorite lines.  This lip moisturizer is heaven.  It contains shea butter and cocoa butter and has a hint of organic vanilla and orange for flavor.  It hydrates, moisturizes, and heals with Vitamin E.  Oh, and the best part:  It's NOT sticky!
So, there you have it. These are all high-quality products that do not disappoint.
I'm constantly introducing new products into my regimen, some I keep in the rotation and some are just one-hit-wonders.  Variety is key!  Just as our bodies thrive on a variety of nutrient-packed foods, so does our skin.  Feed it well!
Thoughts?  Do you have any best-kept-secret products that are must-tries?  I would love to know!
Until next time!
Christina XO